The most excellent Side One Dummy Records will be releasing a limited edition, colored-vinyl version of Too Much Joy's 1991 "hit" album, Cereal Killers.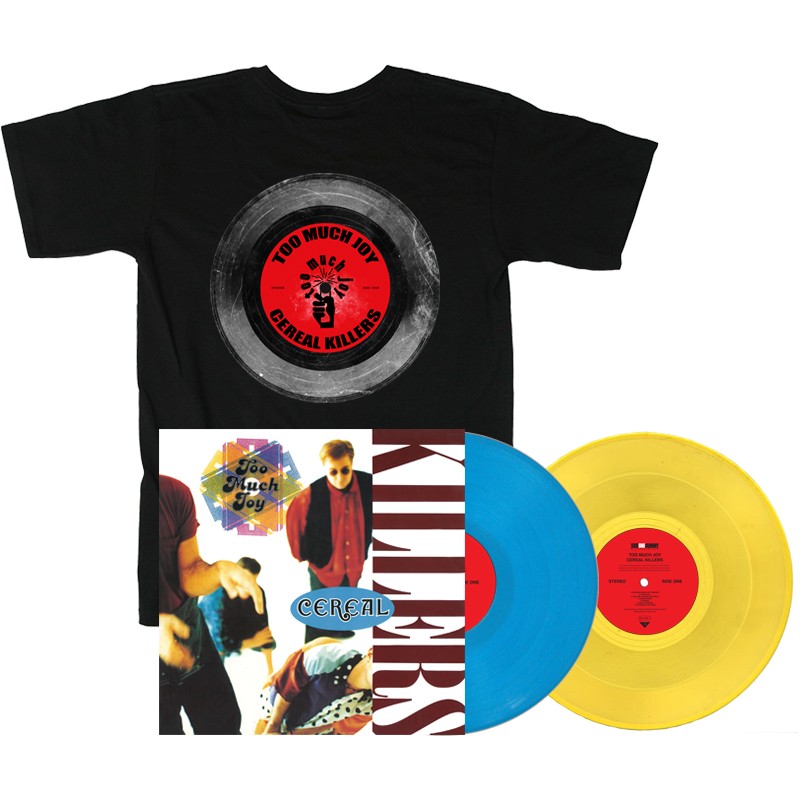 You can purchase it in blue or yellow vinyl plus a T-Shirt, or both blue and yellow if you can't decide which color is prettiest, or both with the T-Shirt celebrating its vinyl-ness (the album didn't originally come out on vinyl, unless you lived in Germany, in which case you got a version which bizarrely included "That's a Lie" from Son of Sam I Am. But even if you were a German TMJ fan with a turntable in 1991, you could not get the album in pretty blue and/or yellow translucent vinyl, sequenced as the band intended. So you still need to buy this).
The album comes with brand-new liner notes about the recording process, and why the album title and cover art are so terrible, written by Tim with surprisingly few band-mandated edits.
We are excited by all this. We think you should be, too.