Thursday, December 24th, 2020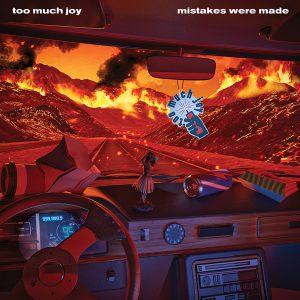 The new album has been completed. Donors to the IndieGoGo campaign that funded its creation have already received digital downloads for their generosity. Everyone else has to wait till March 19th, when it's officially released. But you can pre-order it now, as a digital download, or a CD with a lyrics/credit booklet, or a vinyl LP, also with a lyrics/credits insert. There's even a VERY limited edition version of the LP that comes with an autographed dust sleeve and a bonus download of 8 outtakes from the sessions. All orders unlock three tracks from the album now, and will unlock another single when it comes out in early January. Get yours here.
We're pretty proud of the results — not quite sure how or why, but something about the rage and frustration engendered by the pandemic and ensuing lockdowns resulted in a flood of new material that we're pretty sure measures up well with anything we've done in the past.
We hope you agree.