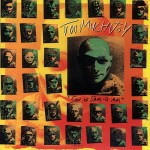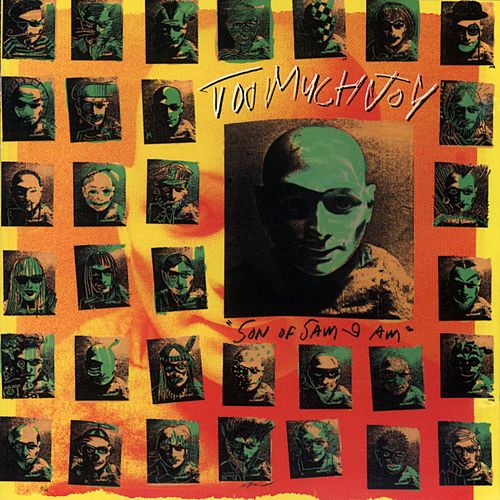 This one began life as "a rock opera for two voices and bass," which Sandy and I wrote in an apartment in Tuckahoe, NY one drunken night so we would have something to perform at a scheduled appearance on Wesleyan's college radio station that Jay couldn't attend because he was in California.
Because we were A) lazy and B) didn't have much time, the "rock opera" was little more than some repeated riffs with half-spoken/half-sung narration that attempted to string together a couple of random songs we'd already completed which didn't actually have anything to do with each other: "Sense of Power," "God's a Fag" and "Connecticut."
The whole thing was pretty stupid, even by TMJ's lax standards at the time, and it completely bombed when we played it at the station, so we wisely trashed everything but the title after the disaster at Wesleyan. A few months later the girlfriend I'd been sharing the apartment with went off to medical school. The band was heading to California to start recording what would become Son of Sam I Am three weeks after that, so I asked my dad if I could crash at his new house in the interim. His exact words to me were, "Guests, like fish, smell after three days," which is a quote from either Ben Franklin or Mark Twain, depending on who you believe.
It wasn't his warmest moment, but he'd just finished divorcing my mom, and had sold my childhood home in Scarsdale and moved into a new place in Chappaqua, so I guess he wanted to start his new life unencumbered by memories of his previous one. And it gave me an actual subject for the snarky title.
Many years later, my dad told my wife that Son of Sam I Am was his favorite TMJ album, because it ended with the words, "Hi, Dad." Donna said, "I guess he never read the lyric sheet, huh?"
I said I guess not. But I'm glad he likes it.
Here's the song as it eventually appeared on Sam:
And here's a hint of what the rock opera version sounded like. As I said, it's royally dumb, though I'm fond of Sandy's dramatic delivery, and I still chuckle when the bum says, "I have epilepsy, just not at the moment." The version below is just the bits that were meant to go in between the actual songs. It was recorded as it was being written on my answering machine, which accounts for the loud BEEPs you hear whenever we pushed pause, as well as the stray bit at the end from my friend Leslie, who called while we were working.