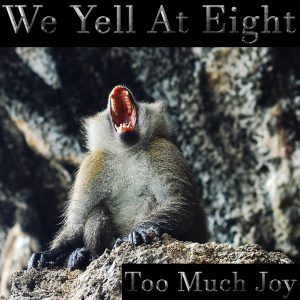 Well, the last time did this was so much fun that we've decided to do it again: last night we announced a new IndieGoGo campaign for 2022. The end result will be a brand-spanking new TMJ record, but we're going to be even more ambitious this time round. In addition to giving donors the new album when it's done (either as digital downloads, a shiny CD, or a limited edition, donor-only colored vinyl LP, depending on how much you pledge), we're committing to release a brand new, donor-only single every month in 2022.
But wait, there's more! If you can afford $200, you'll also get access to the TMJ Music Vault, which comes pre-populated with demos and outtakes from their entire career, and which will have new demos, alternate mixes and other ephemera from the new album's sessions added throughout the year.
And if you can afford $500, you can buy one of 12 custom B-sides to those donor-only singles, in which the music from the previous month's A-side will be given brand new lyrcis, written by Tim, about any topic of your choosing. Have TMJ sing the praises of your loved one, or pet, or anything you;ve ever wished they'd write a song about.
And if you have $1000 to splurge, you can commission a custom song for which Tim will not only write the lyrics, but completely new music. Some of those might even wind up on the new LP, which will be coming out on Propeller Sound Recordings, likely sometime in October of 2022.
Even better: all donors at any level will be sent a code that unlocks a new TMJ song called "We Yell at 8." Contribute here.