Dr. Seuss is Dead (1994)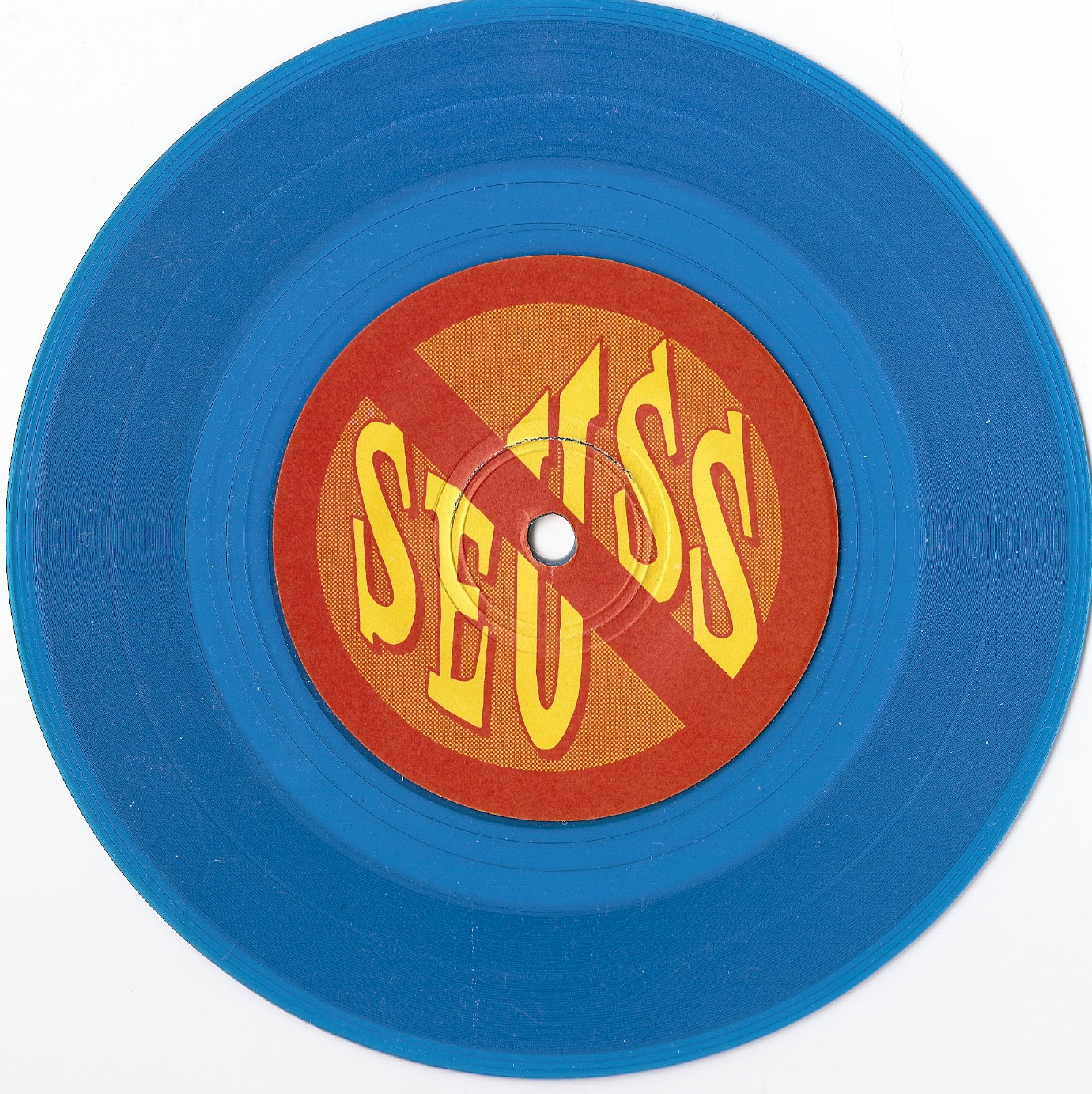 Fan-club only single put out on nifty blue vinyl by the folks at Joybuzzer, which was overseen by a guy named Clive Young at the time. "Hey Merlin" was recorded live to two-track as a demo for Cereal Killers, but never got the full studio treatment because our A&R guy despised it (not sure why — it's very TMJ-ish, if a bit more blatant than usual in its Mekons-worship). "Never Work" and "Just Around the Bend" were recorded during soundcheck on a tour just prior to Mutiny.
"Hey Merlin" eventually came out on the Gods and Sods collection, but the other two have never been for sale — a promise we made to the fan club, which we are now breaking. But we assume they won't mind, since they no longer exist. You can help us go back on our word by clicking the purchase button below, and receiving high-quality (320kbps) MP3s of all three tracks.