Dr. Seuss is Dead (1994)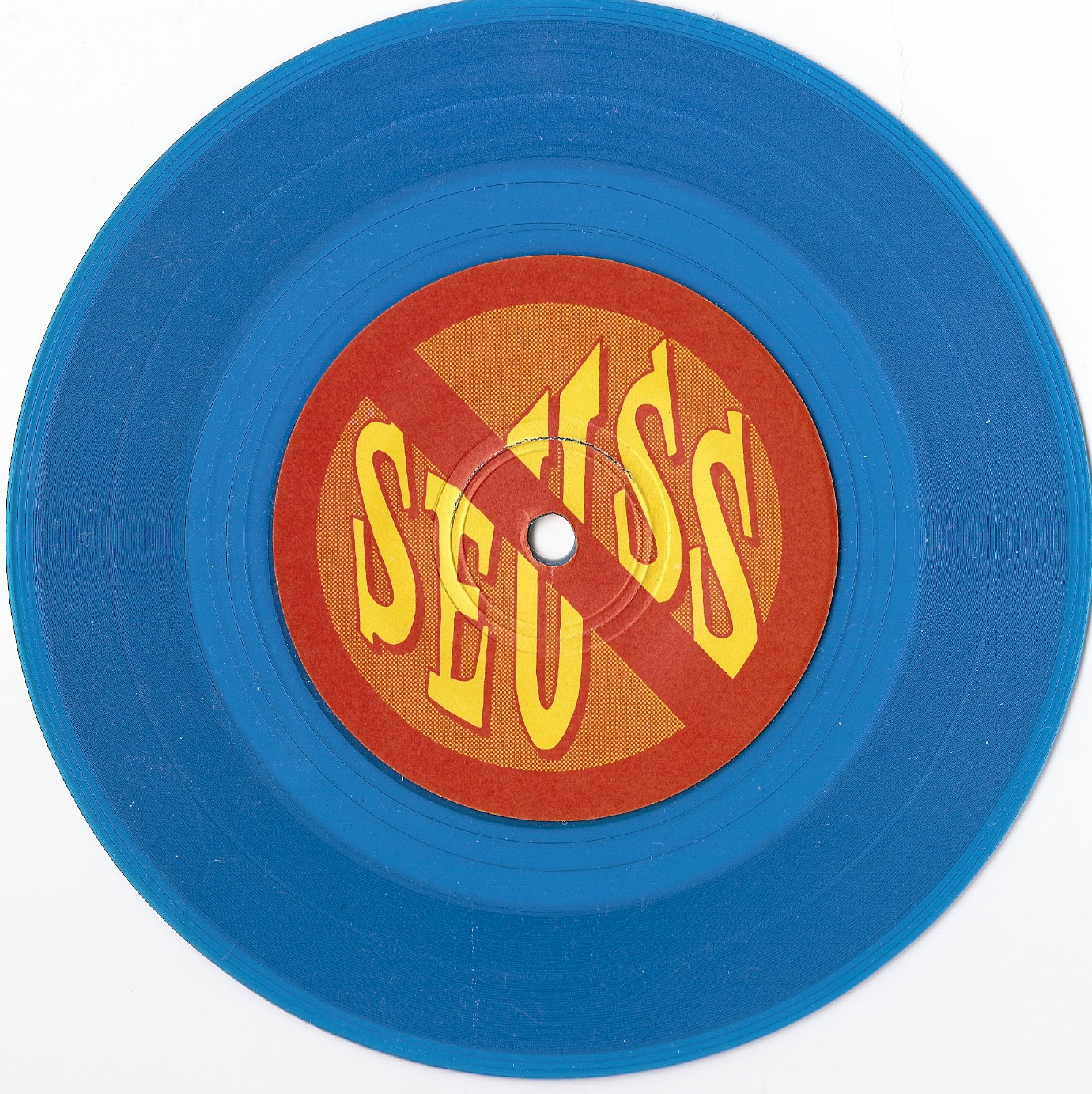 Fan-club only single put out on nifty blue vinyl by the folks at Joybuzzer, which was overseen by a guy named Clive Young at the time. "Hey Merlin" was recorded live to two-track as a demo for Cereal Killers, but never got the full studio treatment because our A&R guy despised it (not sure why — it's very TMJ-ish, if a bit more blatant than usual in its Mekons-worship). "Never Work" and "Just Around the Bend" were recorded during soundcheck on a tour just prior to Mutiny.
"Hey Merlin" eventually came out on the Gods and Sods collection, but the other two have never been for sale — a promise we made to the fan club, which we eventually broke. But we assume they don't mind, since they no longer exist.