Cereal Killers (1991)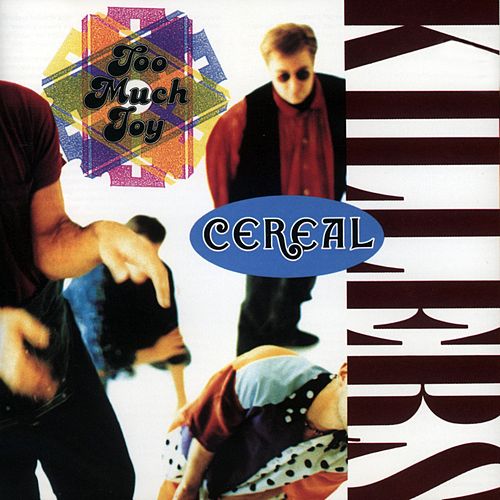 TMJ's third album, and first recorded for Giant/Warner. Produced by Paul Fox, who had just finished XTC's Oranges and Lemons, which we liked a lot. Album title and artwork cobbled together hastily after label rejected the original packaging — it was called Despair, Inc., and featured generic executives in a board room looking at charts. Label was afraid people might think the four racially diverse, suit-wearing, thirty- and forty-somethings in the boardroom were the actual band members.
But the band had a blast spending $150,000 trying to make the record they'd been hearing int heir heads for years.
Since this one belongs to Giant/Warner, we can't sell it to you, but we can provide helpful links to the major digital retailers (note: Tim would prefer you buy it from Rhapsody, if you're tempted to click below).
Download Cereal Killers on Rhapsody
Download Cereal Killers on Amazon
Download Cereal Killers on iTunes
Cereal Killers Reviews and Features