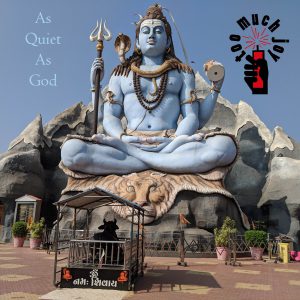 The installment in our 12 Months of Joy Campaign has now been distributed to all IndieGoGo donors.
The A-side is a rocker titled "As Quiet As God."
There are two B-sides.
"Our History In Hugs" was commissioned by Nicole Lydic, who asked for the saddest love song we could write about her and the late, lamented Jay Wilson (Weatherman). We hope she likes it, and if there's any way for him to hear it, that he does, too. We liked this one so much we put it on the album, too.
"The Best Beer Buyer in Portland" is Jim Bonomo, who was named exactly that by the Willamette Week.