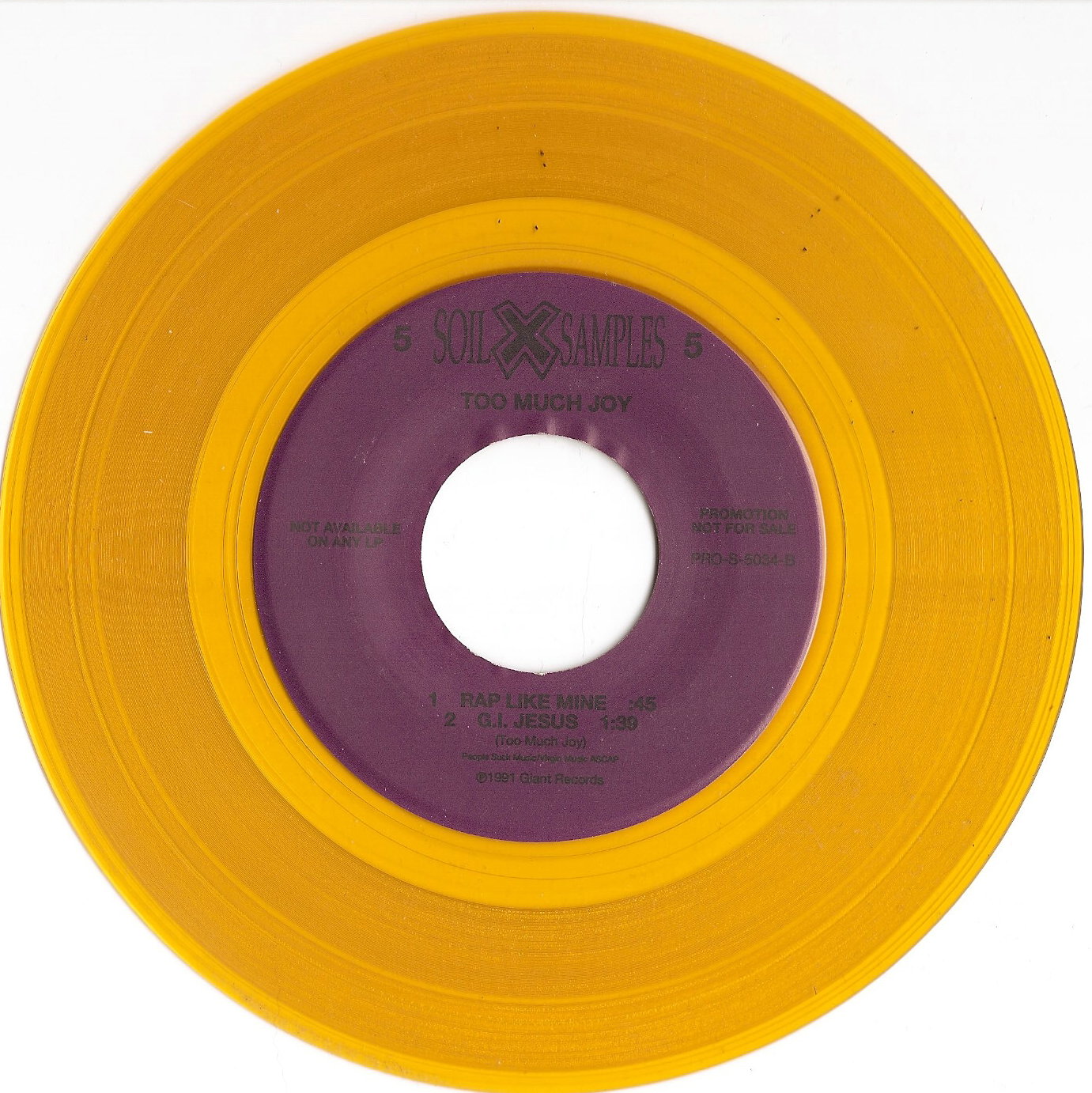 Split 7″ single with Sister Double Happiness, who were also on Warner at the time (and whom Tim, at least, admires greatly — boy, can Gary Floyd sing; you should go hunt down their song "Sweet Talker," which would have been an FM hit in the '70s). The single came with a faux-fanzine Warner's marketing department sent around to retailers. It was called "Dirt," which must have seemed edgy to someone.
Although this came out during our Warner tenure, the songs themselves were recorded before we were signed. They're both very brief examples of the band amusing itself. The first track is a self-deprecating rap that Alias wisely talked us out of including on Son of Sam I Am; the second is some kind of attempted hardcore recorded prior to Green Eggs and Crack as part of an evil plan to get gigs in hippie bars by sending in Grateful Dead bootlegs as our demo, only to take the stage calling ourselves Kevin Smegma and the Shitheads and play nothing but songs like "G.I. Jesus" (if you can't tell, Tim is making up the words as it goes along).
On the off chance you have a burning desire to possess these songs anyway, you can have them both for free by clicking here — because we don't have the chutzpah to actually charge for these two.